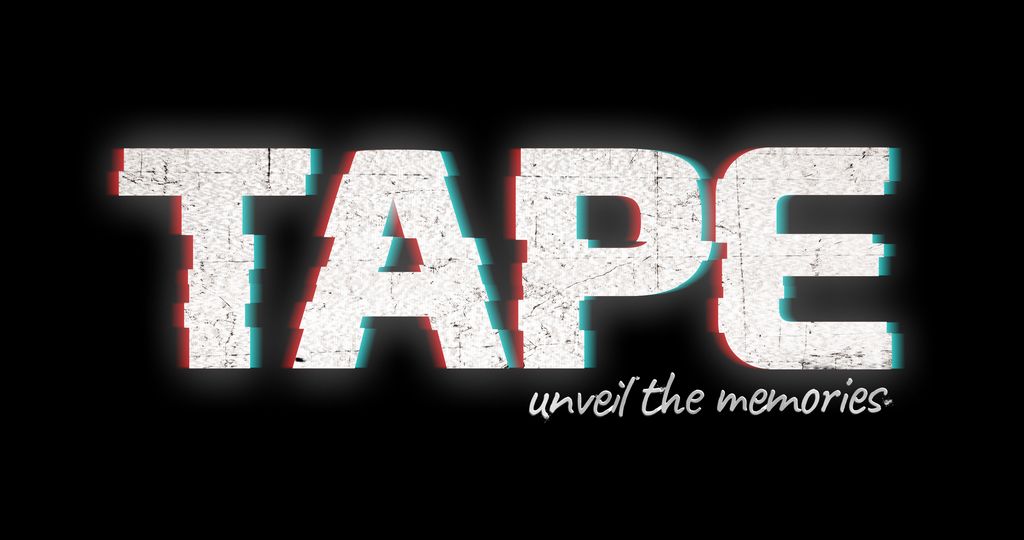 TAPE: Unveil The Memories (Alpha Demo)
A downloadable game for Windows
"TAPE" is a psychological horror game for PS4 and PC with time puzzle mechanics and deep narrative, in which you'll have to help Iria discover the location of her father who disappeared years ago.
Using an old Super8 camera, Iria will be able to affect the time of the objects around her, exploring her deepest memories while resolving puzzles and escaping from the nightmares that dwell in her past.
About the game

Born as our Master's Degree Project, TAPE it's a demo version presented as contestant for the PlayStation Talents 2017 and winner of the Most Innovative Game at the PlayStation Awards Spain 2017.
Inspired by games as SOMA or Silent Hill, TAPE wants to make you think, to be suspicious of everything and above all, tell you a story.
We hope you enjoy it!
The folks from @BlackChiliGoat.
This demo was made by the following individuals:
Cast
María Chaves as Iria
Salvador Miralles as Anxo
Writing
Programming

Carlos Orueta Moreno
Álvaro Espinosa Marlasca
Miguel Ángel Alfaro (@alfarom_dev)
Design
Art
Laura Torres de Lucas (@Duilu_Lau)
Daniel Rodrigo Solanas
Sara Martín Polo
Jesús Vetia
Sergio Moreno
Carlos Montero Cabello
Technical Art
Music
This game is an alpha version of the game and does not represent the final quality of the game.
Install instructions
Thanks for browsing our game!
About Controls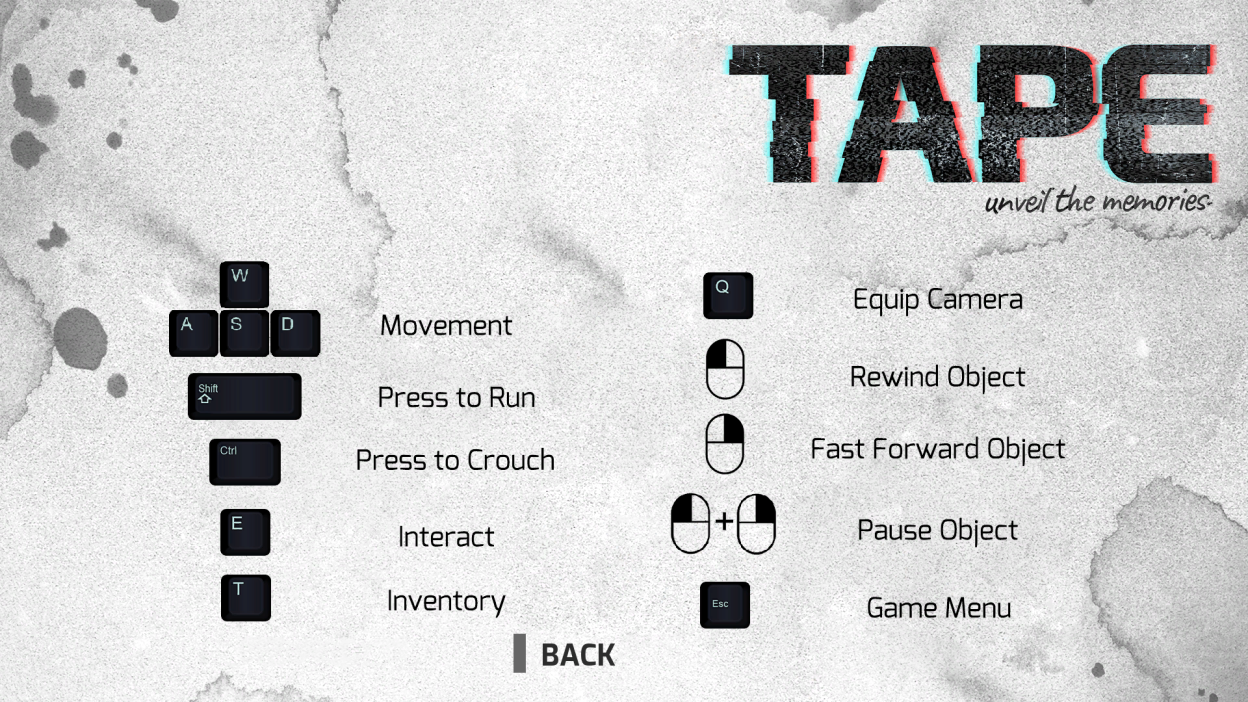 Since this project was designed for PlayStation 4, we recommend to play it with a PS Controller or similar.
If you're playing with Keyboard and Mouse, the controls are as follows:
WASD - Movement
Left Control - Crouch
Left Shift - Run (You'll make noise!)
E - Interact
Q - Equip/Unequip Camera (Once you obtain it)
With the Camera Equipped

Left Click - Rewind Story Items

Right Click - Forward Story Items
Left Click + Right Click - Pause Story Items

Esc - Menu
Tips

Iria's camera can start affecting objects if they're inside the Focus (the white circle in the middle). To keep affecting them you'll need to keep them inside the screen.
An object affected by the camera can't pass through other objects or Iria herself.
Some objects will try to go back to their initial condition, unless you Rewind or Forward them completely. Also, you can Pause them.
Iria's camera can be used to defend yourself.
This project it's still on an Alpha stage and, since we are working on it, we'll love to see your gameplays and read your feedback. Also, the story it's presented in a vague way, and we'll develop it further in the future, but we'll love to hear your opinion about it.
Sorry for the bugs and thanks for your time!

The folks from @BlackChiliGoat.